Win When You Sell & Move
Posted by Lamont Orr on Thursday, December 9, 2021 at 11:14 AM
By Lamont Orr / December 9, 2021
Comment
Win When You Sell
This is the perfect time to sell your home. Why? It will be in demand this winter and you can take advantage of today's strong market when buying again!
Don't let your next dream home go to someone else! It's the perfect time, because you can take advantage of a strong market when buying again.
As we all know winter is coming up and people will want their homes ready for those cold days- not only are they going be more expensive but there won't b any competition on price either so get them while these deals last!!
Your House Will Likely Get Multiple Offers – When supply is low and demand high, buyers have to compete with each other for a limited number of homes. The latest Realtors Confidence Index shows sellers are getting an average 3.6 offers in today's market!
Your Home Should Sell Quickly - According to the same report from NAR 18 days is all it takes as long as you're ready on this end too- so be sure your house looks perfect when showing up at open houses.
Win When You Move
Homeowners are raking in the equity as buyers compete for homes. With prices up and mortgage rates climbing, it's time to cash out before things get even better!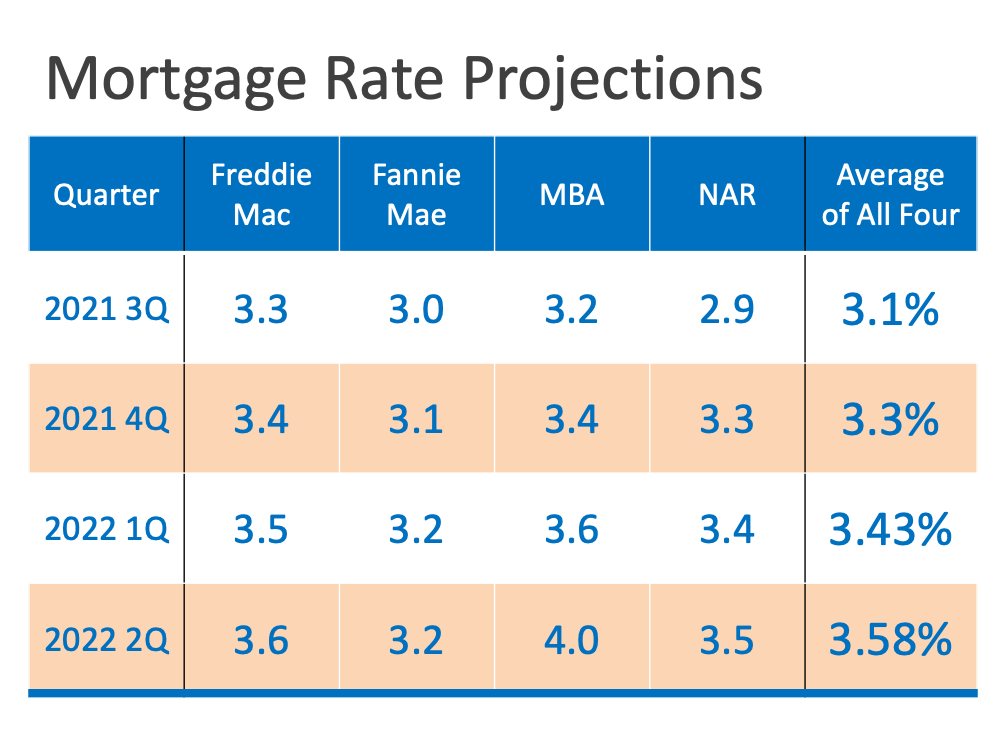 Don't wait to make your move, it will cost you big time! As mortgage rates go up, even modestly and that impacts monthly payments when purchasing the next home. Waiting just a few months can have long term financial consequences
- The longer we hold off on these things in life like buying homes or changing careers; there's usually more risk involved than taking an opportunity sooner rather then later so stay ahead of what could happen by acting fast now.
The good news is today's rates are still hovering in a historically low range. According to Doug Duncan, Senior VP and Chief Economist at Fannie Mae:
"Right now, we forecast mortgage rates to average 3.3 percent in 2022, which, though slightly higher than 2020 and 2021, by historical standards remains extremely low . . ."

The best time to buy a house is when rates are low, and you can take advantage of this opportunity by purchasing now before they go up. This will allow your finances more room for growth because payments won't increase as much with the high interest rate on an adjustable-rate mortgage (ERM).

Bottom Line

As a homeowner, you have your eye on the best of both worlds this season. You can truly win when selling and buying! If thinking about making any moves let's connect so that I can provide all of the information needed for such an exciting time in life with some easy steps towards success at every turn possible
Moved outta state looking to buy or sell?? Let's get connected now before those days are gone forever!!

Lamont "Ben" Orr The Orr Team eXp Realty 720-425-3365