How Remote Work Can Change Your Life
Posted by Lamont Orr on Friday, February 4, 2022 at 12:29 PM
By Lamont Orr / February 4, 2022
Comment
Are you one of the lucky ones who can work from home? It gives you the freedom to make your space your own, no commute, can live anywhere you want. Since the panademic many companies have decided many of their workers can work from their homes. If you are one of those there are countless benefits. Tax time you can write off a portion of your monthly expenses for your home office.
People are migrating to areas where the cost of living is less so they can get more house for the same money. 69% of people looking for houses that also include office space.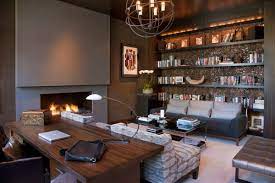 Keep in mind you will not have to be in a cubicle any more. You can find the perfect house/office to meet your needs.
Pros and Cons of Working From Home
Pro: More flexibility to take care of appointments and errands.
Con: No physical separation between work and leisure time.
Pro: Fewer interruptions from meetings and chitchat.
Con: Easy to misread cues via electronic communications.
Pro: No commute time or expense.
Choosing a house plan with a home office will greatly boost resale value should you ever decide to sell up and move on. ... Not only will having a home office invest in your career long-term, but also your future as your house will get a financial boost from offering this increasingly popular feature.
If your needs have changed and want to find a new home that gives you the office space away from the rest of the family, give me a call and I will get right on looking for your new surroundings.
Lamont "Ben" Orr - The Orr Team eXp Realty 720-425-3365