Great Time To Sell Your House
Posted by Lamont Orr on Friday, December 10, 2021 at 2:21 PM
By Lamont Orr / December 10, 2021
Comment
Great Time To Sell Your House
It's the perfect time to sell! With record-breaking home price appreciation, growing equity, low inventory and competitive mortgage rates it's a buyers market. But don't just take my word for it - recent data from realtor shows that more homeowners are planning on listing their homes this winter which will lead them towards making new choices in buying property too so get out there before these deals disappear into thin air (or at least find your dream house).
"The pandemic has delayed plans for many Americans, and homeowners looking to move on to the next stage of life are no exception. Recent survey data suggests the majority of prospective sellers are actively preparing to enter the market this winter." According to George Ratiu, Manager of Economic Research at realtor.com.

If you're thinking of waiting until the spring to sell your house, know that this winter is a great time for selling. Your neighbors may be one step ahead of us and buy up all our homes before we even have an opportunity! To stand out from them in such tight housing market? Now's definitely not too soon - if ever-to make sure your place gets listed on more than just Airbnb when people start looking around again come next April.
The best way I found was by setting some basic rules: don't take my listing down without asking me first (I'll want proof), limit how much information appears online so it doesn't look like spammy propaganda instead;
Sellers Are Still Firmly in the Driver's Seat
Historically, a 6-month supply of homes for sale is needed for a normal or neutral market. That level ensures there are enough homes available for active buyers (see graph below):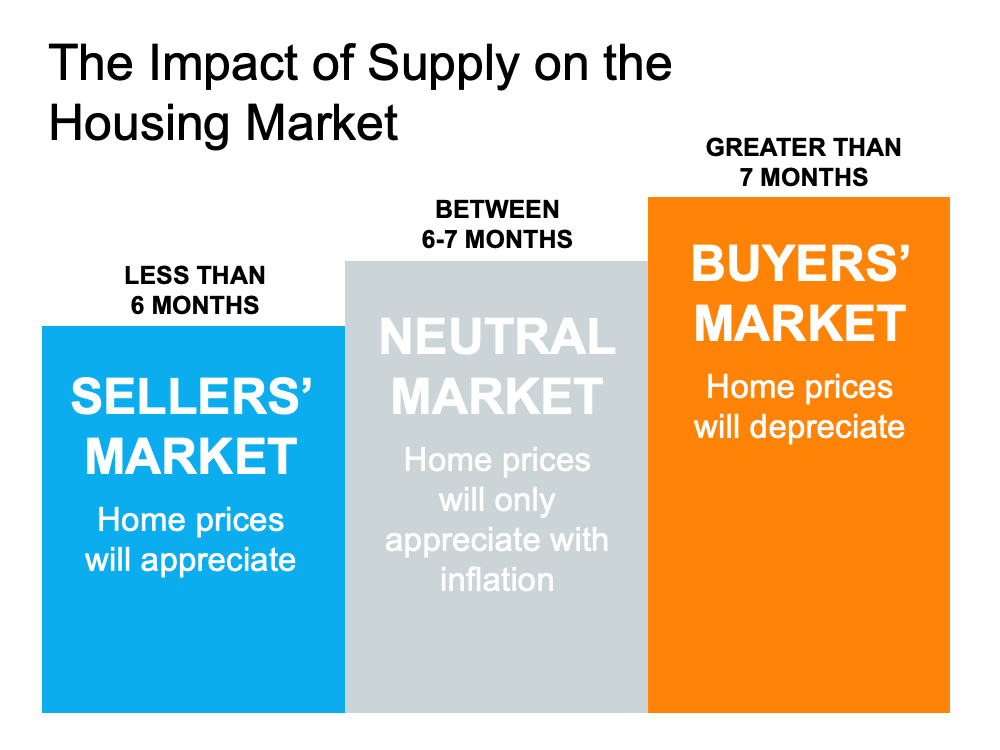 The latest Existing Home Sales Report from the National Association of Realtors (NAR) shows the inventory of houses for sale sits at a 2.4-month supply. This is well below a neutral market.
What Does That Mean for You?
When the supply of homes for sale is low, buyers have no choice but to compete against one another in order win out. With more people looking at homes and offer increasingly high bids just because they can afford it (or think their offer will be accepted), prices go up while your leverage increases too which means you're better positioned than ever before when negotiating terms with sellers!.
This may be a problem of the past if you take advantage this season. The data shows that with more prospective sellers planning to list their homes, selling sooner rather than later helps your house rise up on those buyers' wish lists so they can close great deals for themselves!
Bottom Line
Listing your home over the next few weeks gives you the best chance to be in front of buyers competing for homes this holiday season. Let's connect today to discuss how you can benefit from today's sellers' market.
Lamont "Ben" Orr - The Orr Team eXp Realty 720-425-3365