Avoid the Rental Trap in 2022 and Invest In Real Estate
Posted by Lamont Orr on Tuesday, January 4, 2022 at 12:33 PM
By Lamont Orr / January 4, 2022
Comment
Why Invest in a Home Instead of Renting?
Are you one of those people who ponder on where they will go when the current lease is over? I have great news for you Colorado is a great place to invest in real estate. With rentals going up since 1988 living in a rental makes no sense. If you are going to keep a roof of your head it mind as well be your roof. By renting you are giving your investment money away everytime you pay your rent. It is time to break that cycle and invest in your future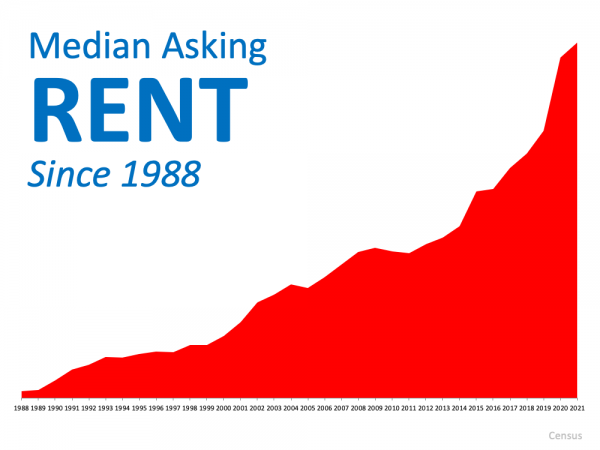 . . . the national median rent has increased by a staggering 17.8 percent. To put that in context, rent growth from January to November averaged just 2.6 percent in the pre-pandemic years from 2017-2019."
The National Housing Forecast from realtor.com projects that prices for vacant units will continue to increase this year:
-In 2022, we expect a trend of 7% annual rent growth -Somewhat ahead of home price appreciation."
Homeownership Provides an Alternative to Rising Rents
One of the many benefits of homeownership is it provides a stable monthly cost you can lock in for the duration of your loan.
As Lawrence Yun, Chief Economist at the National Association of Realtors (NAR), says:
". . . fast-rising rents and increasing consumer prices, may have some prospective buyers seeking the protection of a fixed, consistent mortgage payment."

Homeowners also enjoy the added benefit of home equity, which has grown substantially right now. In fact, the latest Homeowner Equity Insight report from CoreLogic shows the average homeowner gained $56,700 in equity over the last 12 months. As a renter, your rent payment only covers the cost of your dwelling. When you pay your mortgage, you grow your wealth through the forced savings that is your home equity.

I can guide you through the home buying process just give me a call
Lamont "Ben" Orr - The Orr Team eXp Realty 720-425-3365